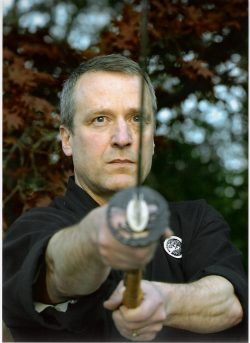 ---
Rick Robinson Sensei
6th Dan
---
Rick Robinson Sensei has studied martial arts since 1959. He studied under Prof. Walley Jay, Grand Master Remy Presas, and is an authorized Nami ryu Aiki Heiho instructor under James Williams. Robinson Sensei also holds a 6th dan through Jujitsu America.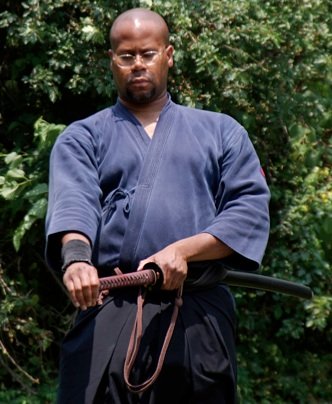 ---
Dwayne McClellan Sensei
Godan, Muso Shinden Ryu Iaido.
---
Iaido classes are taught by Dwayne McClellan Sensei, Chief Instructor at Iaido Seishinkan Dojo. McClellan Sensei currently holds the rank of 5th Degree Black Belt (Godan) in Muso Shinden Ryu Iaido.
McClellan Sensei began his study of Iaido in 1996 under the tutelage and guidance of David Goldberg Sensei, 4th Dan Iaido and 5th Dan Aikido.
McClellan Sensei also studies with the North American San Shin Kai which is under the direction of Roger Wehrhahn Shihan, 6th Dan Iaido. Through Wehrhahn Shihan, McClellan was fortunate enough to had study under the late Grandmaster Mitsuzuka Takeshi Sensei. McClellan also studies with the late grandmaster's son, Mitsuzuka Munehiro Sensei.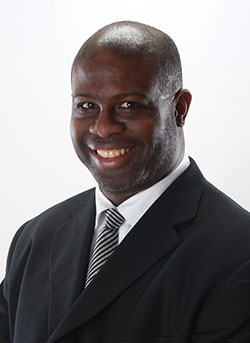 ---
Ian A. Cyrus
9th Dan
---
http://www.ikmaf.com
Ian A. Cyrus, has been studying and teaching martial arts for over 50 years. He brings a wealth of knowledge and experience to teaching the martial arts. He is well known internationally as a leader and innovator in the martial arts:
● Former U.S. Marine
● Former FBI Special Agent
● Practitioner & Teacher of Acupuncture and Oriental Medicine (currently)
● Ordained Buddhist Monk, Son/Tien Traditions (2016)
● 9th Dan (Degree), Hapkido
● 8th Dan (Degree), Taekwondo
● World Taekwondo Federation (WTF), International Referee, 3rd Class
● 3rd Dan (Degree), In-Yo Karate Jutsu
● Chuden, Itto Tenshin Ryu Kenjutsu
● Instructor, Law Enforcement Defensive Tactics & Firearms (FBI)
● Teaching Certificate: Chen Tai Ji Chuan
● Teaching Certificate: Yin Fu Ba Gua Zhang
● Founder: International Korean Martial Arts Federation (2002)
● Founder, Martial Art: Yu Shin HapGi Mu Yae (1989)
● Founder, International Yu Sin HapGi Mu Yae Association (2010)
● Inheritor-Lineage Holder/7th Successor: Choson Kwon Bup (1992)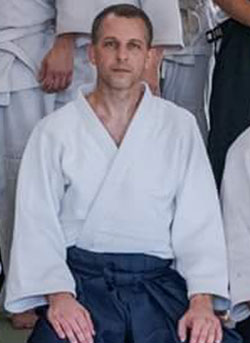 ---
Matt Bridi
---
Matt Bridi started training in Aikido in early 1993 with David Goldberg Sensei. His love for the art was immediate and deep, and by early 1995 he was living as an uchi deshi in the Germantown Pike dojo. During this time he was exposed to many influencial teachers within ASU and other Aikido schools, as many trips were made to Boston, Washington DC, Florida, New York and more.
One of these teachers was Lia Suzuki Sensei, who he met on one of her visits to the USA from Japan. When Suzuki Sensei moved back to the United States in early 1996 Matt's interested in her dynamic way of training deepened, and by mid 1996 he had been accepted as one of her students. After Suzuki Sensei moved to the west coast Matt followed her there a short time later, and spent 14 years in Santa Barbara under her tutelage. In his 21 years as a student of Suzuki Sensei Matt has been very fortunate to train with many teachers greatly influenced by Yamaguchi Shihan in Canada, the US, and Japan.
Matt has attained all 4 of his Dan rankings under Suzuki Sensei and Takeda Shihan, and is the longest continuing student of Suzuki Sensei.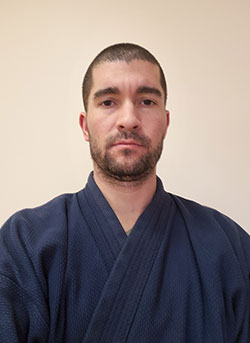 ---
Jason Robinson
---
Jason began his training in 1990 under Rick Robinson Sensei in Koga Yamabushi Ryu Ninjutsu. He achieved a rank of black belt in 2000. He now train's in Nami Ryu Aiki Heiho, under James Williams Sensei in Aiki Jujutsu and Kenjutsu.