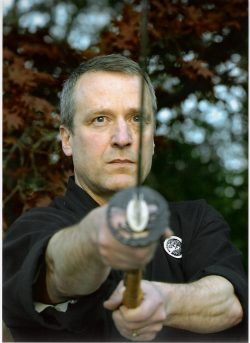 ---
Rick Robinson Sensei
6th Dan
---
Rick Robinson Sensei has studied martial arts since 1959. He studied under Prof. Walley Jay, Grand Master Remy Presas, and is an authorized Nami ryu Aiki Heiho instructor under James Williams. Robinson Sensei also holds a 6th dan through Jujitsu America.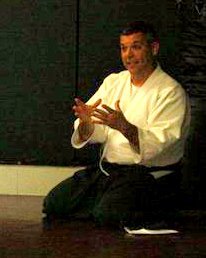 ---
Tony Fiore Sensei
5th Dan
---
Tony Fiore started practicing Aikido in 1982 at Temple University under the direction of Kancho Yukio Utada Shihan of Aikido Association of North America. When he moved from Philadelphia, PA to Coatesville, PA he continued his training with Sensei Jim Walsh Shidoin (certified instructor) Turks Head Aikikai and Sensei Donovan Waite, Shihan (Master instructor) then at New York Aikikai.
He achieved his Dan (black belt) ranks from Yoshimitsu Yamada, Shihan, while under the sponsorship and direction of Waite Sensei, who is currently the Chief instructor at Aikido of Center City, Aikido of Chester County and a member of the USAF technical committee.
Tony currently holds the rank of Godan (5th degree black belt) and is a Shidoin (Certified Instructor) with both the United States Aikido Federation and The Aikido World Headquarters in Tokyo, Japan. Tony presently resides in Downingtown, PA with his wife Michele and his sons.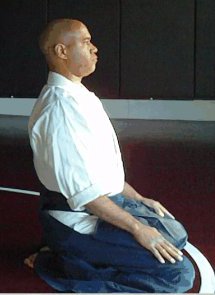 ---
Ken Cadogan
4th Dan
---
Kenneth Cadogan began his Aikido training in January of 1995 under the instruction of Jim Walsh, Shidoin. Shortly after that he realized that Aikido training was something he wanted to make a major part of his life.
He received his black belt from, Yoshimitsu Yamada, Shihan in December of 2000 and in 2001 he became a student of Donovan Waite, Shihan, whose instruction Kenneth attributes as the primary influence for way he practices and teaches Aikido today. He is one of the regular instructors at Aikido of Chester County.
Kenneth Currently holds the rank of Yondan (4th degree black belt) and is a member of the United States Aikido Federation.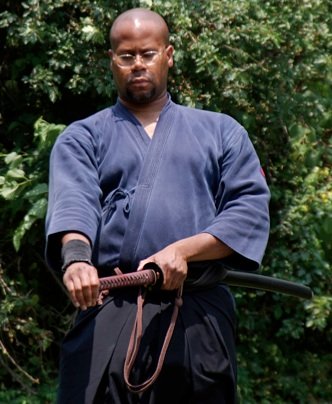 ---
Dwayne McClellan Sensei
Yondan, Muso Shinden Ryu Iaido.
---
Iaido classes are taught by Dwayne McClellan Sensei, Chief Instructor at Iaido Seishinkan Dojo. McClellan Sensei currently holds the rank of 4th Degree Black Belt (Yondan) in Muso Shinden Ryu Iaido.
McClellan Sensei began his study of Iaido in 1996 under the tutelage and guidance of David Goldberg Sensei, 4th Dan Iaido and 5th Dan Aikido.
McClellan Sensei also studies with the North American San Shin Kai which is under the direction of Roger Wehrhahn Shihan, 6th Dan Iaido. Through Wehrhahn Shihan, McClellan was fortunate enough to had study under the late Grandmaster Mitsuzuka Takeshi Sensei. McClellan also studies with the late grandmaster's son, Mitsuzuka Munehiro Sensei.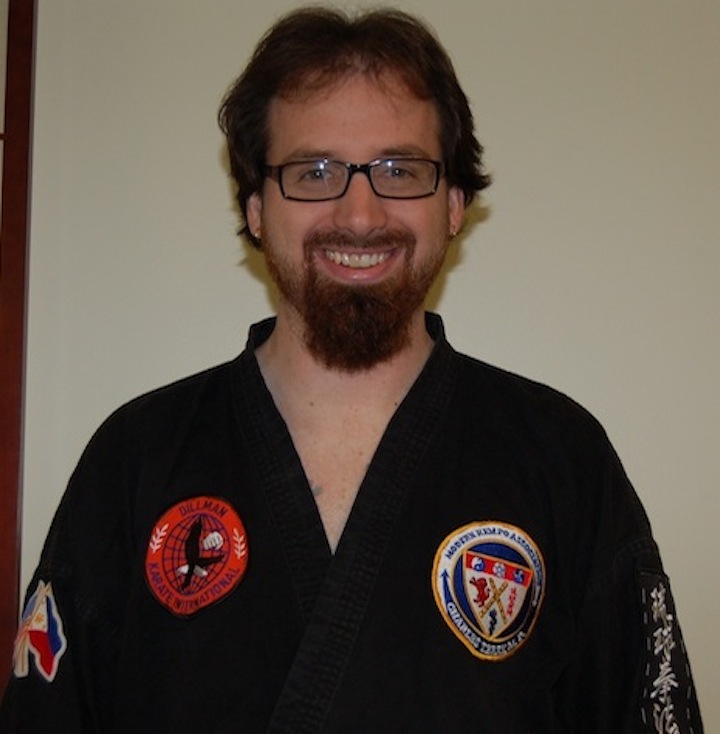 ---
Rob Bowie
3rd Dan
---
Rob Bowie started practicing Martial Arts at the age of 12. Rob began training under the instruction of Jonathan Shapero Sensei of Media Pa., and currently trains under the instruction of Chas Terry Sensei of Drexel Hill Pa.
He began teaching his art at age 16 which has included self defense seminars and a kids Karate club in Texas. Now with over 20 years of experience he holds a 3rd Dan Black Belt in Ryu Kyu Kempo, an Okinowan art.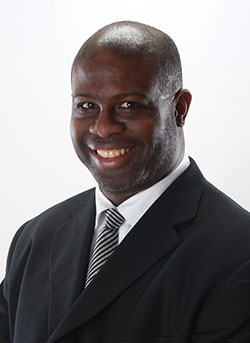 ---
Ian A. Cyrus
9th Dan
---
http://www.ikmaf.com
Ian A. Cyrus, has been studying and teaching martial arts for over 50 years. He brings a wealth of knowledge and experience to teaching the martial arts. He is well known internationally as a leader and innovator in the martial arts:
● Former U.S. Marine
● Former FBI Special Agent
● Practitioner & Teacher of Acupuncture and Oriental Medicine (currently)
● Ordained Buddhist Monk, Son/Tien Traditions (2016)
● 9th Dan (Degree), Hapkido
● 8th Dan (Degree), Taekwondo
● World Taekwondo Federation (WTF), International Referee, 3rd Class
● 3rd Dan (Degree), In-Yo Karate Jutsu
● Chuden, Itto Tenshin Ryu Kenjutsu
● Instructor, Law Enforcement Defensive Tactics & Firearms (FBI)
● Teaching Certificate: Chen Tai Ji Chuan
● Teaching Certificate: Yin Fu Ba Gua Zhang
● Founder: International Korean Martial Arts Federation (2002)
● Founder, Martial Art: Yu Shin HapGi Mu Yae (1989)
● Founder, International Yu Sin HapGi Mu Yae Association (2010)
● Inheritor-Lineage Holder/7th Successor: Choson Kwon Bup (1992)