When to Use Your Martial Arts
July 30, 2018
Shu – Ha – Ri
August 13, 2018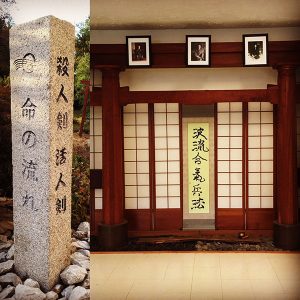 How do you choose the martial art, and martial art school that's right for you? If you don't live near a major city, you may not have many choices, but if you do there are probably dozens of different schools within driving distance. The one that meets your needs may be very different from the one your neighbors or friends might pick. Do you want to learn punching and kicking? Grappling? Throwing? Weapons? A mixture of all of these. Do you want a system that is more offensive or more defensive. Do you want an almost military discipline or something more relaxed? Are you looking to learn a meditation, a self defense or a more esoteric art?
My suggestion is to try every school that is close enough for you to get to the classes in what ever way you do that. Most schools will let you do at least one or maybe even several free classes. You need to see if you are comfortable with that teacher, that style and the atmosphere of the school. Are the classes paced at a good speed for you? Do you feel good about the other students? Does the schedule work for you"
As I have stated before; I believe that grappling forms the root of the martial arts tree. Does the school you are considering offer this type of training from a qualified instructor? If you are interested in going beyond grappling, what is offered. If all you are learning is grappling you may not feel ready for an armed assailant. You may not care if you just want a good work-out, though. Are you interested in the more philosophical approaches? Not all schools are. Do you want an art that has a historic reach and yet is still relevant today?
My point is that without spending a little time in each school available to you, you might miss the one that is best suited to your needs, disposition and goals.
At River of Life dojo we offer several different styles taught by great teachers. I, of course, am biased towards my classes, so I hope you will come out and try them all here!